So much has happened in Tahsis since I last posted on the 24th of April! I went away to visit family for 10 days, then went on another trip and have been back for a short time and whew! Everyone's been busy while I was gone!

The biggest event was the Ubedam Theatre Society's presentation of Cricket and Claudette. They sold over 100 tickets and put on a great show.
James, Courtney, Jason and Catherine in front. Photo by Lauren R.



Catherine and Jason Photo by Lauren R.
Another Ubedam Theatre Society event was a murder mystery party held at Sally's Grill, which was transformed into the speakeasy "The Cat's Meow" for the evening. 24 people came in character and had to solve a murder in their midst. The roaring twenties was the inspiration for the story and costumes and everyone got into it in a big way! Thanks to Stephanie O. for masterminding this fun night!
Andie Photo by Marion H.
Gareth Photo by Marion H.
Andie and Marion Selfie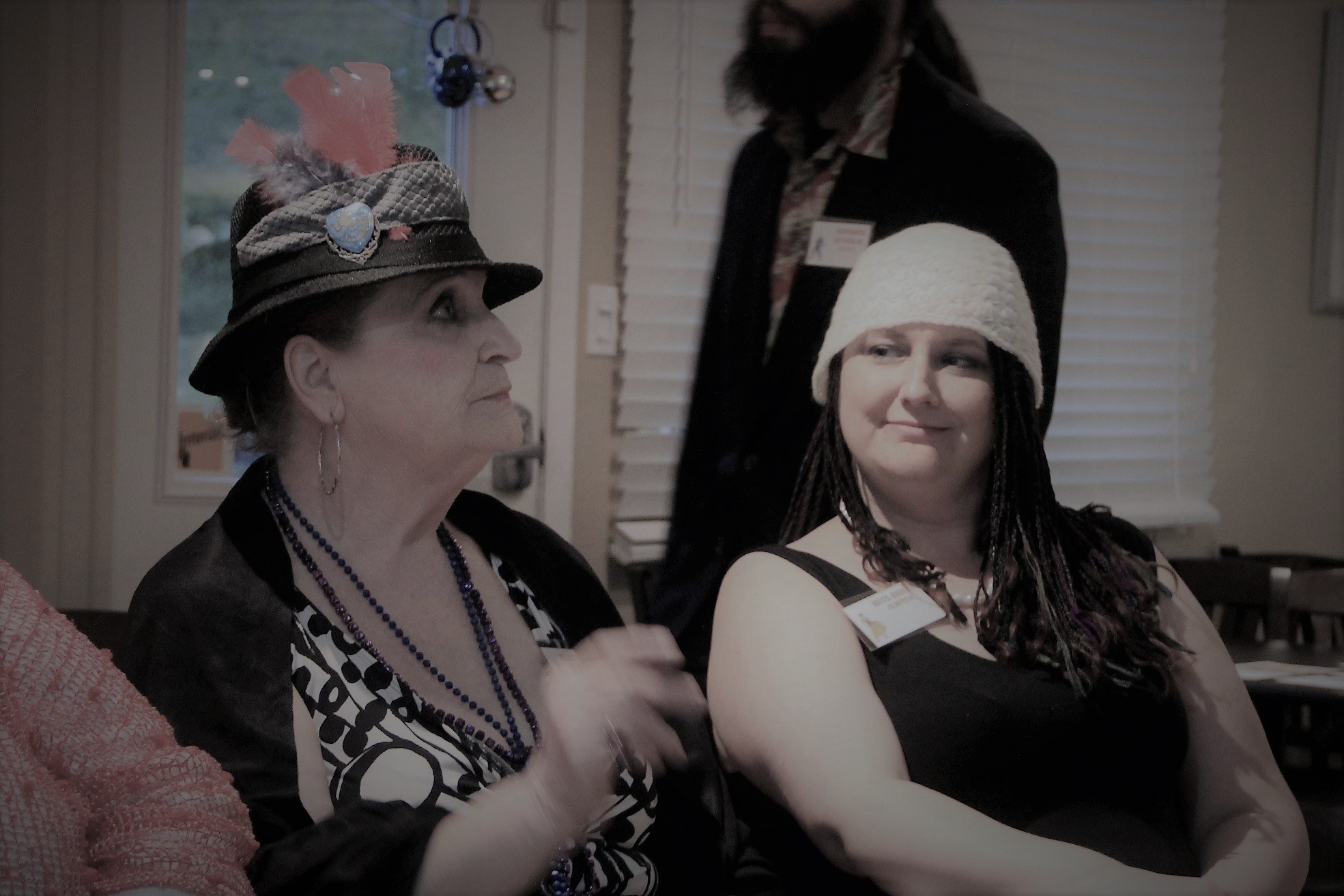 Tena and Ricki Photo by Allison S.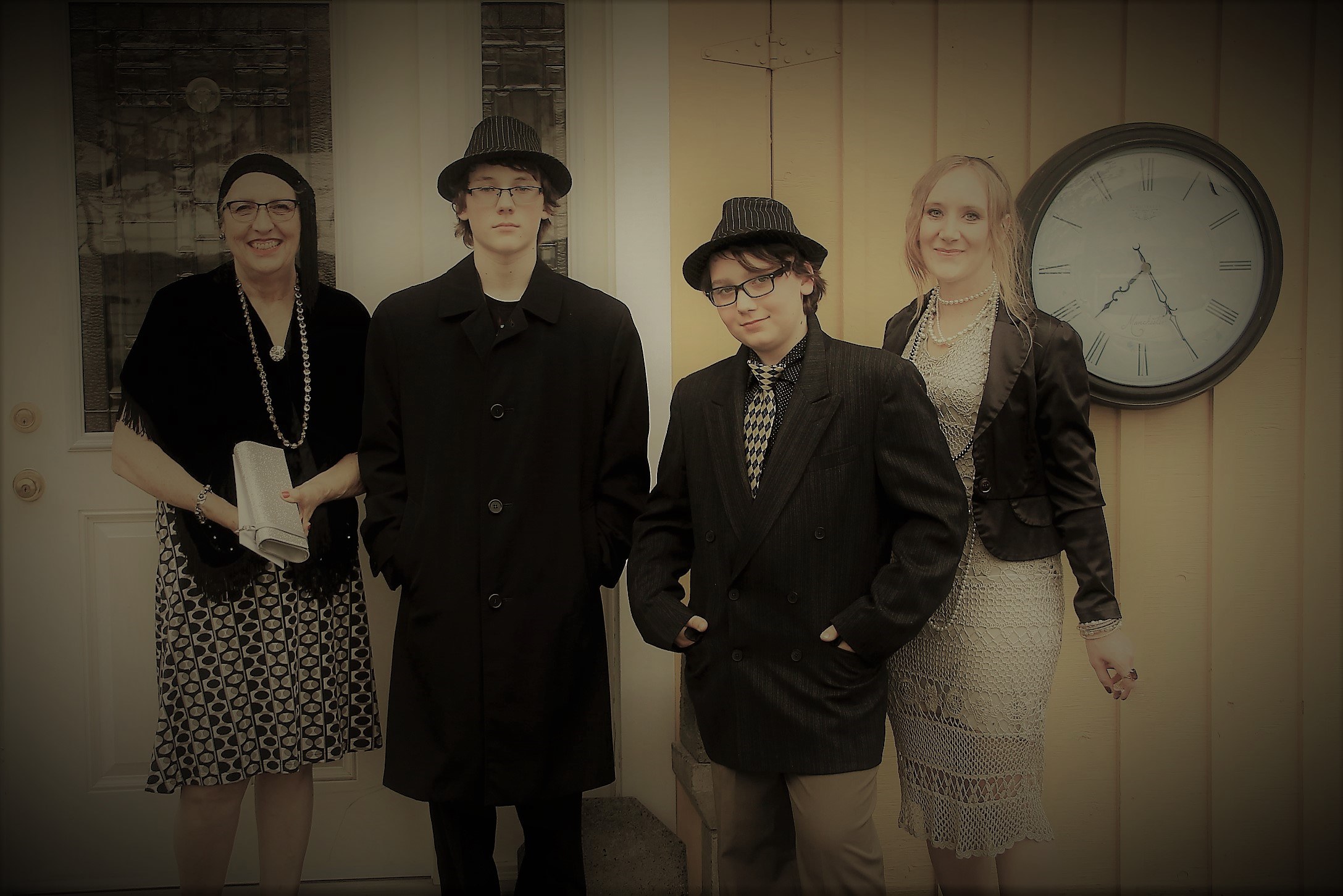 Val, Seth, Brody and Allison
Another special announcement is that the Westview Marina is in full swing again this summer, welcoming fishers, and adventurers of all kinds to Tahsis. I'll be posting soon about the Rock the Dock musicians every Friday.
Another event in early May was the Nootka Sound Economic Development Corporation ceremony to thank Tony Ellis and Frank Collins for being directors of that organization for many years.
Tony and Frank Photo by Janet St. D.
Congratulations to the artist that won the Tahsis Days 2017 poster contest, Shannon Fassbender! Beautiful work Shannon!